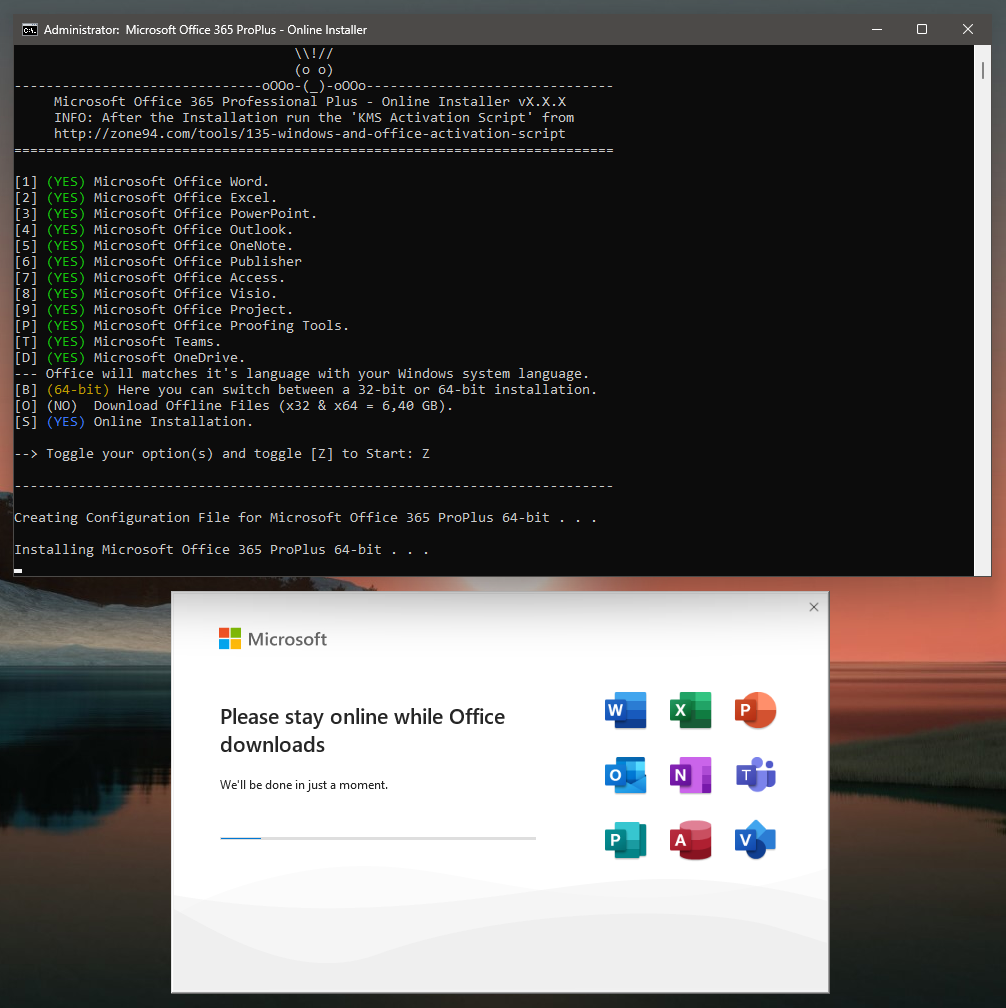 Information:

This small Script will download and install the Microsoft Office 365 Professional Plus including all the updates directly from the Microsoft CDN Server.
System Requirements:
Windows 10/11 x86 (32-bit)
Windows 10/11 x64 (64-bit)
Includes:
Word, Excel, PowerPoint, Outlook, OneNote, Publisher, Access, Visio, Project, ProofingTools, Teams, OneDrive.
How to use?
Extract folder from the downloaded ZIP Archive file.
Start the file "Office 365 Setup.cmd".
Toggle your Office options and press Z.
Download and Run the KMS Activation Script.
Done.
File Details
Language:
English (Match OS)
Website:
Zone 94 (Ramsey)
File Size:
3.24 MB (Megabyte)
Version:
3.2.2
File Format:
ZIP (Compressed File Archive)
Download Links
HTTP Download:
Local